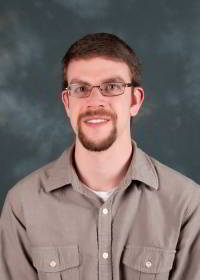 Shawn G. Berry is the owner of N3RD Media (formerly SGB Web Design), a Minnesota-based website design and development firm that provides custom affordable internet-based advertising solutions to small businesses and non-profit organizations.
Shawn has over 15 years of experience in website design and development and continues to research and develop new services to help his current and potential clients. He stays current on all current internet trends, including; search engine optimization, HTML email marketing, pay per click advertising, social media, and website analytics.
We provide our clients with easy to follow video tutorials to update your own site. We also provide around the clock email support and update assistance.
Ten Key Questions
How did you get started in your business?
In 2003, I was working with my then boss at a small architectural firm and he asked if I knew anything about websites. At the time I hadn't but I started to research them and took a few classes online. Within 4 months I had my first website online. After a few years of doing websites here are there for friends I decided to start my own business to look more professional and to start to build my client database. I opened SGB Web Design in August of 2009 and has been going strong ever since. In 2018 I rebranded to N3RD Media because of peer pressure.
What do you enjoy most about what you do? Can you tell me about a recent client that you really enjoyed helping?
I enjoy helping companies and non-profits realize the importance of being online and how it could help their organization.
I worked on a website for a non-profit organization, iWarriors.org, in Hugo; they provide iPads to wounded soldiers coming back from Iraq and Afghanistan. I enjoyed working with them because they are genuine people trying to help those in need. They both have busy lives but find time to help others.
What separates you and/or your company from the competition?
Other than being affordable, I provide my clients with video tutorials on how to update their own site. Some like to know that they can do it too. I always use open source Content Management Systems which are all-in-one solutions, all online, no program to buy and install on their computers.
What advice would you give someone starting out in your business?
Research is key; you must stay up to date on the current internet trends and continue your education throughout the year.
What are the coming trends in your business or industry?
Everything is always changing, from day to day and week to week.
What strategies have you found to be most effective in promoting your business?
NETWORKING!!! Whether it's BNI, which has helped my company tremendously, or Rotary, or any other meetings or networking groups that you can go to get your name and face out there.
If there was anything about your business or industry that you could change what would it be?
Nothing, I believe the internet is a great thing and will be here for a very long time.
What is the next big event coming up for you?
No big events, just keep networking and building the client database.
What is your biggest challenge at the moment?
Continuing education with web design, development, and new services, offering clients a one-stop-shop.
What type of customers are you looking for? How will I recognize a good prospect for you?
Small businesses and non-profit organizations without a website or a website more than 3 years old. Businesses that don't have their website on the first page of search engines for their keywords. Or businesses that are looking for other solutions to promote their business online.
N3RD Media is a proud member of...