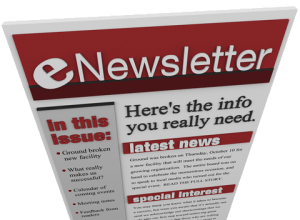 Email marketing is a great tool to keep your customers informed of your latest news. Whether you came out with a new product, are offering a new service, or have completed a new project, email marketing will allow you to tell your customers about this great achievement.
N3RD Media has teamed up with a mass email marketing company, to bring you a great way to mass email.
We offer monthly plans along with "Pay As You Go" plans.
Features:
Custom Templates
We will provide you with up to 3 custom templates to choose from, with unlimited revisions.
Spam Checking
For a small fee, you will be able to check your email campaign to verify that it will not go straight to your subscribers' spam or junk folder.
Custom Subscriber Code
With this code, your website visitors will be able to subscribe to your newsletter from your website.
Customize your Newsletter
With custom scripts, you will be able to personalize each newsletter, by adding your customers' name to the newsletter.
Manage lists and subscribers
You may import a list of current customers, or type them in manually. The list will allow people to unsubscribe and subscribe automatically.
Reporting and Analytics
Great looking reports that let you measure the effectiveness of every campaign you send. Go beyond opens and link clicks and measures your campaign related sales, conversions and ROI with our Google Analytics integration. We even show you what email clients your subscribers are using.
Simple WYSIWYG editor
What You See is What You Get editor allows you to edit your campaign as you would in a program like Word.
Forward to a Friend & Social Sharing
Emails will have a link to allow subscribers send the campaign to a friend and share on their social news feeds.
Archive Newsletters
Archive your newsletters right on your website, to allow website viewers see your recent news.
"Every $1 spent on email marketing in 2009 brought $43 in return" – Direct Marketing Association (DMA)