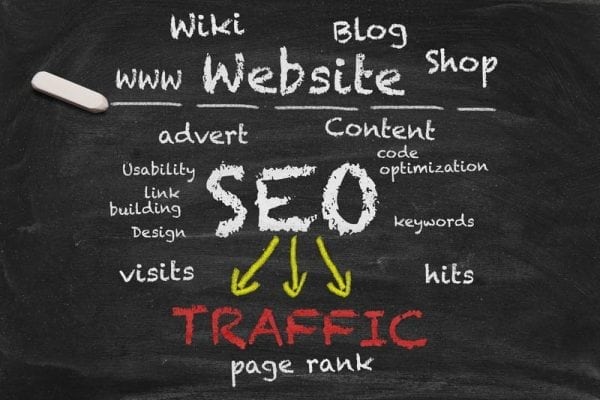 Search Engine Optimization is a process of choosing the most appropriate targeted keyword phrases related to your site and ensuring that this ranks your site highly in search engines so that when someone searches for specific phrases it returns your site on tops. It basically involves fine tuning the content of your site along with the HTML and Meta tags and also involves the appropriate link building process. The most popular search engines are Google, Yahoo, Bing, AOL and Ask. Search engines keep their methods and ranking algorithms secret, to get credit for finding the most valuable search-results and to deter spam pages from clogging those results. A search engine may use hundreds of factors while ranking the listings where the factors themselves and the weight each carries may change continually. Algorithms can differ so widely that a webpage that ranks #1 in a particular search engine could rank #200 in another search engine. New sites need not be "submitted" to search engines to be listed. A simple link from a well-established site will get the search engines to visit the new site and begin to spider its contents. It can take a few days to even weeks from the referring of a link from such an established site for all the main search engine spiders to commence visiting and indexing the new site.
If you are unable to research and choose keywords and work on your own search engine ranking, you may want to hire someone to work with you on these issues.
Search engine marketing and promotion companies, will look at the plan for your site and make recommendations to increase your search engine ranking and website traffic. If you wish, they will also provide ongoing consultation and report to monitor your website and make recommendations for editing and improvements to keep your site traffic flow and your search engine ranking high. Normally your search engine optimization experts work with your web designer to build an integrated plan right away so that all aspects of design are considered at the same time.
How Do Search Engines Work – Web Crawlers
It is the search engines that finally bring your website to the notice of the prospective customers. Hence it is better to know how these search engines actually work and how they present information to the customer initiating a search.
There are basically two types of search engines. The first is by robots called crawlers or spiders.
Search Engines use spiders to index websites. When you submit your website pages to a search engine by completing their required submission page, the search engine spider will index your entire site. A 'spider' is an automated program that is run by the search engine system. Spider visits a website, read the content on the actual site, the site's Meta tags and also follow the links that the site connects. The spider then returns all that information back to a central depository, where the data is indexed. It will visit each link you have on your website and index those sites as well. Some spiders will only index a certain number of pages on your site, so don't expect all of your 500 pages to be indexed!
The spider will periodically return to the sites to check for any information that has changed. The frequency with which this happens is determined by the moderators of the search engine.
A spider is almost like a book where it contains the table of contents, the actual content and the links and references for all the websites it finds during its search, and it may index up to a million pages a day.
Example: Excite, Lycos, Bing, and Google.
When you ask a search engine to locate information, it is actually searching through the index which it has created and not actually searching the Web. Different search engines produce different rankings because not every search engine uses the same algorithm to search through the indices.
One of the things that a search engine algorithm scans for is the frequency and location of keywords on a web page, but it can also detect artificial keyword stuffing or spamdexing. Then the algorithms analyze the way that pages link to other pages in the Web. By checking how pages link to each other, an engine can both determine what a page is about if the keywords of the linked pages are similar to the keywords on the original page.
Must-Have Features For Your Web Site
Just don't focus on the home page, keywords, and titles
The first step to sales when customers visit your site to see the products they were looking for. Of course, search engine optimization and better rankings can't keep your customer on your site or make them buy. The customer having visited your site, now ensure that he gets interested in your products or services and stays around. Motivate him to buy the product by providing clear and unambiguous information. Thus if you happen to sell more than one product or service, provide all necessary information about this, maybe by keeping the information on a different page. By providing suitable and easily visible links, the customer can navigate to these pages and get the details.
Understanding Your Target Customer
If you design a website you think will attract clients, but you don't really know who your customers are and what they want to buy, it is unlikely you make much money. Website business is an extension or replacement for a standard storefront. You can send email to your existing clients and ask them to complete a survey or even while they are browsing on your website. Ask them about their choices. Why do they like your products? Do you discount prices or offer coupons? Are your prices consistently lower than others? Is your shipping price cheaper? Do you respond faster to client questions? Are your product descriptions better? Your return policies and guarantees better than your competitor's? To know your customer you can check credit card records or ask your customer to complete a simple contact form with name, address, age, gender, etc. when they purchase a product.
Does your website give enough contact information?
When you sell from a website, your customer can buy your products 24 hrs a day and also your customers may be from other states that are thousands of miles away. Always provide contact information, preferably on every page of your website, complete with a mailing address, telephone number and an email address that reaches you. People may need to contact you about sales, general information or technical problems on your site. Also, have your email forwarded to another email address if you do not check your website mailbox often. When a customer wants to buy online provide enough options like credit card, PayPal or another online payment service.
Keyword Density
Keyword density is an indicator of the number of times the selected keyword appears on the web page. But mind you, keywords shouldn't be overused, but should be just sufficient enough to appear at important places.
If you repeat your keywords with every other word on every line, then your site will probably be rejected as an artificial site or spam site.
Keyword density is always expressed as a percentage of the total word content on a given web page.
Suppose you have 100 words on your webpage (not including HMTL code used for writing the web page), and you use a certain keyword for five times in the content. The keyword density on that page is got by simply dividing the total number of keywords, by the total number of words that appear on your web page. So here it is 5 divided by 100 = .05. Because keyword density is a percentage of the total word count on the page, multiply the above by 100, that is 0.05 x 100 = 5%
The accepted standard for a keyword density is between 3% and 5%, to get recognized by the search engines and you should never exceed it.
Remember, that this rule applies to every page on your site. It also applies to not just to one keyword but also a set of keywords that relates to a different product or service. The keyword density should always be between 3% and 5%.
Simple steps to check the density:
Copy and paste the content from an individual web page into a word-processing software program like Word or Word Perfect.
Go to the 'Edit' menu and click 'Select All'. Now go to the 'Tools' menu and select 'Word Count'. Write down the total number of words on the page.
Now select the 'Find' function on the 'Edit' menu. Go to the 'Replace' tab and type in the keyword you want to find. 'Replace' that word with the same word, so you don't change the text.
When you complete the replace function, the system will provide a count of the words you replaced. That gives the number of times you have used the keyword on that page.
Using the total word count for the page and the total number of keywords you can now calculate the keyword density.